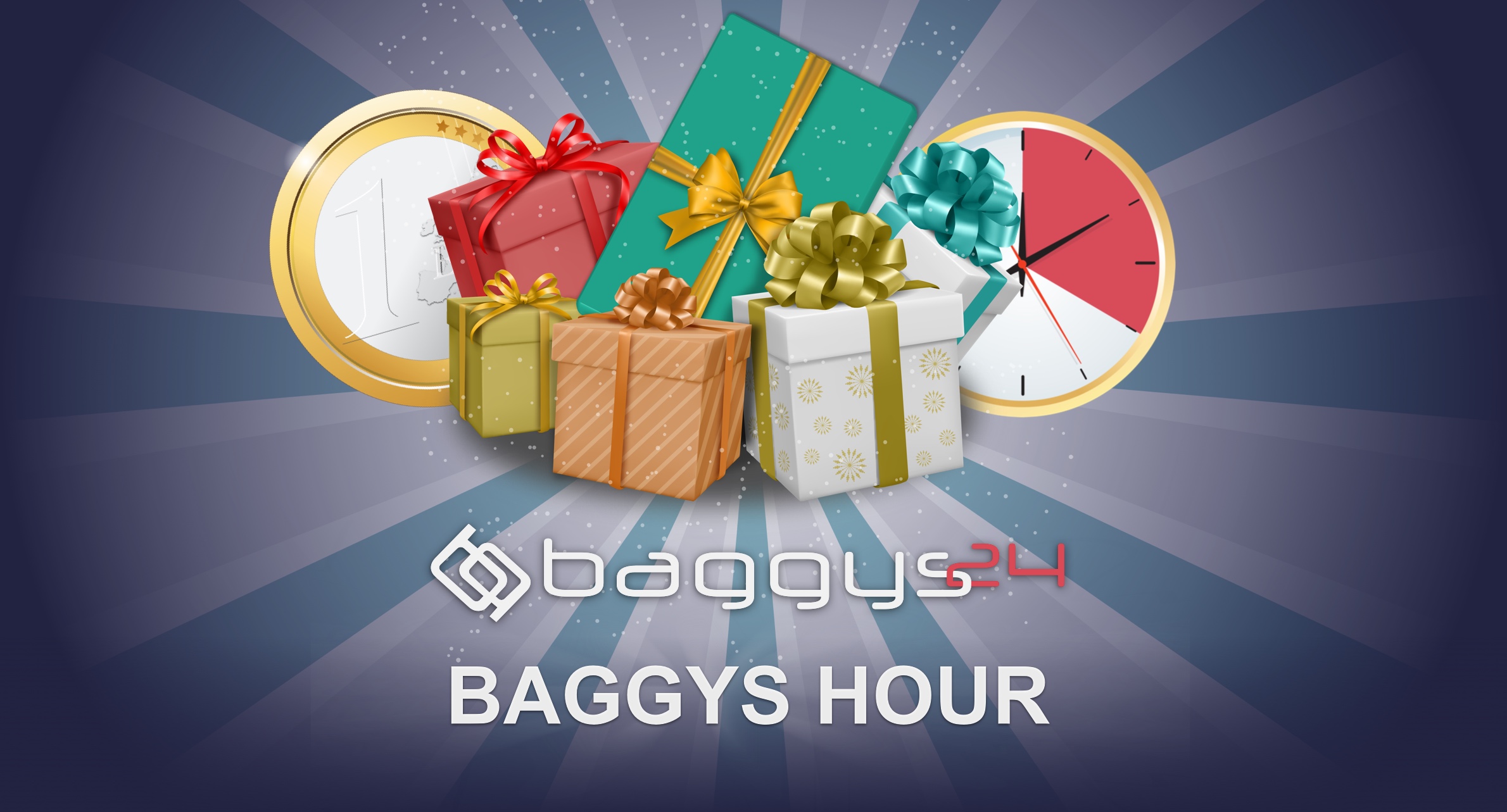 Only 02.05.2016 at the specified time 12:00-16:00
Find over wide range and different product prices
Be the first who will buy the product campaign for 1€
Baggys HOUR Game Rules 
1. For 1 euro you can buy product during the campaign only  if you are the first who will find  this product online.
2. Special offers of  this game are valid only during 1 day and at the specified time (12:00 -16:00)
3. "Baggys HOUR" products can only be bought only on our website www.baggys24.com
4. One registered user can buy during the game only 1 product. If you buy more than 1 item – the order will be canceled.
5. If several buyers at once will have "Baggys HOUR" product in the basket  the goods will be sold to the buyer, who will confirm and pay for the order .
6. Member of games " BAGGYS HOUR " agree with the fact that his name, if he wins, will be written on the website Baggys, as well as on the pages of social networking Baggys.
7. Price of product shippment will be added . Shippment will be  for FREE  if you choose the option to pick up the goods in any of the stores Baggys (Baggys Kristiine, Baggys Ülemiste, Baggys Rocca al Mare, Baggys Old Town)
8. After the order confirmation you will not be able to change  name of the recipient or delivery method.